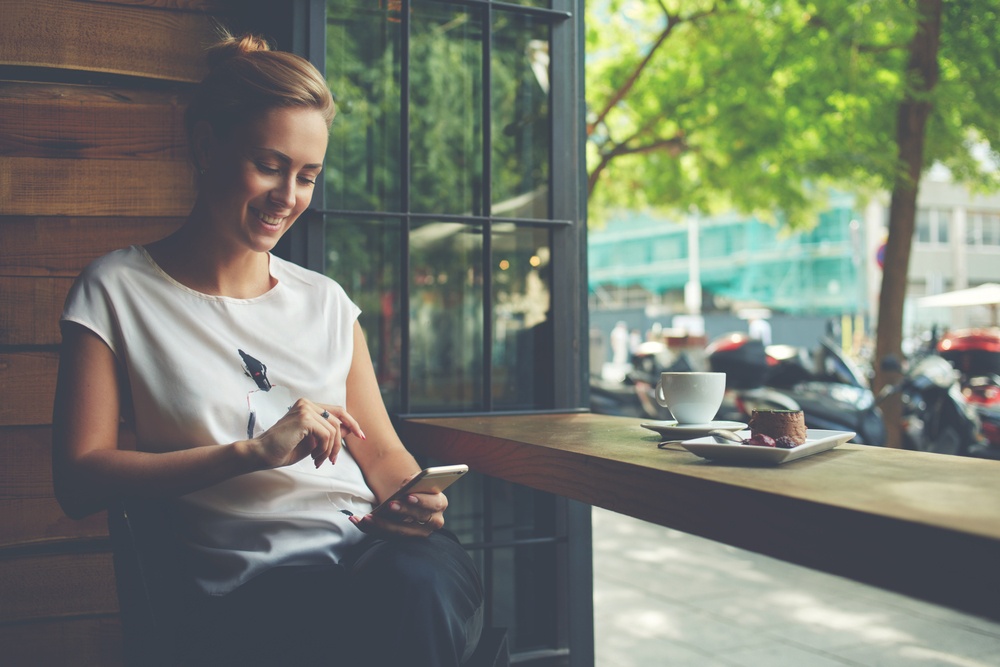 In a challenging consumer goods market where offline retailers are struggling, brands are looking to new revenue sources. Primarily, this takes the form of direct sales through digital channels. Today we'll cover why and how direct-to-consumer channels offer increased margins, as well as looking at the opportunities they open up in terms of new markets, customer lifetime value, and product development.
Direct-to-consumer commerce is about brands connecting to their customers, without intermediaries. They do this by taking responsibility for the entire value chain and reabsorbing the margins from each stage – essentially, becoming their own retailer. This is easier than ever before thanks to the growth of ecommerce, and especially marketplaces such as Amazon.
When direct-to-consumer commerce is discussed, it is often with reference to disruptive brands such as Warby Parker and Dollar Shave Club, or the massive incumbents such as Nike, VF Corp, et al. These are all useful stories for understanding the significance of the model. Importantly, though, these are far from the only types of organisations for whom direct-to-consumer commerce is relevant.
When we talk about brands here, we are talking about the collective intellectual properties and products tied to an organisation which designs and markets those products. This is by no means limited to large brands specifically, or exclusively to agile startups. The model has advantages for consumer brands at every level. In this article, we're looking specifically at the revenue and margin benefits it brings.
Direct sales have much higher margins
Unsurprisingly, selling directly to consumers is more profitable than selling in bulk to retailers. This is true for most consumer goods businesses even factoring the additional fulfilment and setup costs to develop digital channels.
By selling direct to consumers, brands and manufacturers no longer give away their margin in the form of wholesale discounts and retail markup. The numbers are appealing – in our consultations with brands and manufacturers, we've estimated that B2C sales have twice the margin of B2B sales on average. That estimate includes courier costs and listing fees for a marketplace of the stature of Amazon.
Of course, an upfront investment is required to set up direct to consumer channels – whether that's in terms of staff upskilling/hiring, fulfilment capacity development in house or outsourcing, multichannel order and stock management, or analytics tools to improve efficiency. For most brands, these costs are offset by the sheer earning potential offered by direct sales.
The competition is moving
Direct-to-consumer's popularity has increased as technology has enabled more cost-effective means of exposing products to consumer demand, especially online. Research by the Cranfield Centre for Logistics and Supply Chain Management now indicates 63% of consumer goods businesses accept the value of direct-to-consumer selling, and 48% are already operating in or investing in these channels.
Consumer behaviour is also changing, with 88% of consumers preferring to buy direct from the brand if possible according to BrandShop.
For many brands, keeping up with competition and remaining relevant to shoppers is crucial in deciding to open direct-to-consumer channels.
Adding net new customers
Online direct-to-consumer channels can be quickly deployed in new markets, for new products, or in new locations to the brand. This means the brand is easily able to get in front of entirely new demographics or into new geographies without investing time and cash in arranging new distribution partner networks et cetera. This is a low-risk, high-reward approach to international expansion and new product testing.
Additionally, by adding online direct-to-consumer channels, brands become more resilient to fluctuations in offline retail performance, which has declined consistently in 2017. Becoming less reliant on a single route to market is an increasingly important strategic goal for brands in 2018-19.
Lifetime customer value increases
Businesses turning to B2C commerce have customer data at their fingertips. They can move faster with their product roadmaps when they have real-time, in-depth information on demand for different products by channel or geography. Marketing to customers and developing relationships with higher lifetime values becomes significantly easier with the improved opportunities to capture data offered by direct-to-consumer channels.
Simple options to capture additional customer data include offering a discount in exchange for an email subscription to a newsletter. At a more advanced level, loyalty programs can drive powerful marketing insights for the brand.
Digital technologies increasingly enable brands to develop their own sophisticated loyalty and customer marketing capabilities that can track users across channels and enable intent-driven remarketing and conversion optimisation. These capabilities draw on the traffic and data of direct-to-consumer channels but also increase converting and returning customers to these channels.
Summary
Overall, the bottom line rewards of engaging in direct-to-consumer sales are clear. Increased margins mean more revenue from the same amount of product manufactured, faster entry to new markets with new products allows more scope for growth, and reduced reliance on external partners and offline retail increases stability. Finally, and perhaps most crucially, direct sales give brands much easier access to their customers, whose tastes and habits will dictate the success or failure of products and ultimately the businesses which produce them.